HR Outsourced Founder and President: Judy Slutsky, CPHR, has over 18 years of Human Resources work experience from private and public sector industries fulfilling roles as a Human Resources Director, Human Resources Manager, Senior Human Resources Business Partner and Consultant.
HR Outsourced Services fulfills business needs for Human Resources Leadership, Management and/or Evaluation if your business operates without a Senior Human Resources person to address a particular issue or if your current Human Resources professional requires some support.
Whether your business is starting out, expanding or right-sizing, HR Outsourced Services is a one-stop shop to provide cost effective, readymade and custom-built human resources templates and programs, that are proven to be successful.
Areas of Specialization that are easily outsourced:
Compensation and Total rewards
Job Classifications and Job Descriptions
Recruitment, Engagement, Retention and Turnover
Diversity, Equity and Inclusion
Policy Development
Performance Management and Job Advancement
Legislative Compliance
Employment Contracts
Employee and Labour Relations
HR Outsourced Services firm is agile, responsive, flexible, and highly experienced in all aspects of Human Resources competency areas, capable of addressing rapid organizational change and ongoing Human Resources issues within your budget and timeframe.
Contact Judy Slutsky for a confidential, no obligation and discussion about your Human Resources needs and solutions.
HR Outsourced is aligned with one of Vancouver's top Recruitment firms to expedite new talent searches, selection, on-boarding and employee retention programs.  This unique partnership between Human Resources and Recruitment  strengthens brands, human resources programs and improves your  investment of new talent.
What Clients saying about working with Judy Slutsky…..
Henry Goldbeck, President Goldbeck Recruiting Inc. "We are very confident in working with Judy to support our clients in a number of professional HR services related to the recruiting and retention of personnel.  She has carried out talent gap assessment, on boarding plans, performance reviews and performance management plans.  It allows us to provide professional HR services at arms length from our core business model of fee per placement recruiting. Working with Judy is fun, fast and very effective.  She has really helped our clients to optimize the success of their hires through Goldbeck Recruiting."
Dr. Stephen Sharp, Norburn Medical Clinic. "Thanks to Judy Slutsky and Goldbeck recruiting for helping us to place our new operations manager ; so far we're thrilled with our choice Judy's enthusiastic HR expertise proved invaluable while guiding us through the interview process , and we've learned much through that experience. Well done !"
Peter Spotzl, Owner&CEO Metal and Wood Products Ltd.  "Honestly I feel getting Judy involved in the process to both generate a proper job description and help us with the interviewing and vetting process was extremely helpful. It also gives the interview process more of a professional feel. I would recommend this process to anyone that approaches you with a similar situation as ours, it has opened my eyes to what's required in order to grow the company.  Going forward I feel Judy will also be a great resource for our HR needs."Metal and Wood Products Ltd.
Tom Andrews, Regional Quality Manager, Ledcor Construction Ltd. "Over the years Judy has proven to be an invaluable resource, providing resolution and support for both my teams and I alike. As a Regional Quality Manager I often find myself seeking subject matter expertise from reputable and proven industry representatives. From collaborating on specification interpretation, code conformance, product interfacing, incident investigations, and mock-up testing – Judy and her trusted colleagues have always risen to the challenge. I know Judy to be trustworthy, dependable, and honest in all of her interactions. I am pleased to provide this endorsement and look forward to further collaboration. Thank you for all of your hard work and valued contributions Judy."
James Kelly, National Building Envelope Manager, Convoy Supply: "I have had the opportunity of working with Judy for 4 years now. In this time, Judy has proven to be very dedicated to the RCABC brand. She is very friendly, approachable, and follows up in a timely manner. Judy sees value in collaborating with all stakeholders to deliver value to her clients."
Debbie Harvie, Managing Director UBC Bookstore: "Our experience working with Judy supported the early development of the Bookstore's identity and human resources programs and plans."
Jan Fialkowski, Former Executive Director University Neighborhoods Association (UNA): "Judy developed and articulated the UNA strategic vision and a UNA Human Resources plan.  Judy has also been a valuable resources to the UNA Executive to formulate and enhance the UNA Human Resources. Judy's professionalism, business acumen and people skills makes her an ideal candidate to be a strategic partner to Vancouver Business."
Peggy Blumenthall, Former Vice President Business Development Hunt Personnel: "Judy is a pleasure to work with, high energy and upbeat.  She knows people at all levels of HR.  An excellent HR consultant. 5 stars!"
Brenda Karp, HR Administrative Consultant and former VP Prevention Division WorkSafe BC: "Judy was hired by myself to develop training materials which were rolled out province wide by Work Safe a BC public sector agency . I found her to be diligent, focused , ethical and arrived at work with high energy. She demonstrated leadership qualities. Judy achieved many milestones that other workers faced with the same challenges could not meet. She is a self motivated clever individual . It was a pleasure to work with her."
Shawn Bayes, Chief Executive Officer, Elizabeth Fry Society: "Judy has a vivacious, high energetic personality. During the time in which I worked with her, I found her to excel at building rapport with all stakeholders, to be highly approachable, and be highly committed to mastering new information."
Jeff Moss, Former Empire Marketing CEO: "Judy is a hard-working and diligent Human Resources and Strategic and Structural Management Professional. I had the opportunity to work with Judy during a period of growth for our business. Judy's knowledge and experience helped us to avoid the pitfalls that rapid growth can bring.  Judy was able to help us to on-board new recruits, implement policies and strategies to manage our people, be an effective resource for staff and management, and to work with us to develop a structure allowing for growth and longevity.  I fully recommend Judy as a Human Resource specialist for any organization."
Outsourcing the HR function is a viable option for start-up business, small business and business undergoing a change 
Cost Effective: Outsourcing HR function helps reduce overhead and employment related expenses.
Cost Savings: Supplement in-house HR generalist functions with HR strategic consulting as needed for complex and sensitive HR issues.
Risk Management: Reduce business risk and comply with changing employment legislation.
Global Talent: Use the best available resources in Vancouver to recruit top talent for your business.
Neutral and Unbiased Resource: Support your Leadership and Management team with help, as needed, from a third-party, unbiased resource.
THE TOP 5 BENEFITS OF OUTSOURCING YOUR HUMAN RESOURCES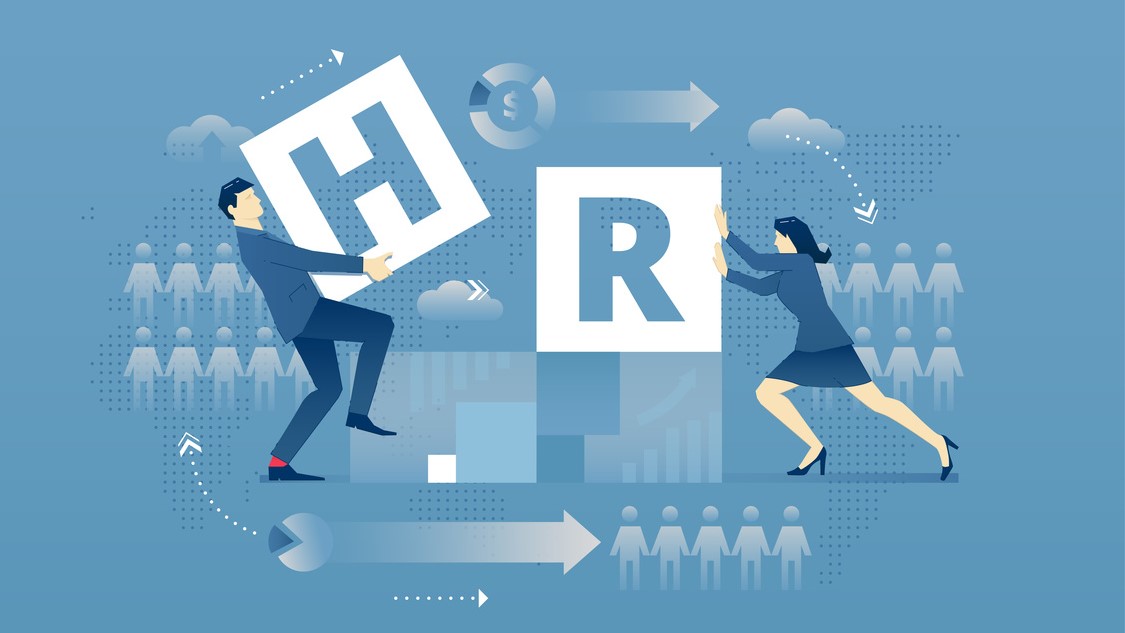 To set up your Human Resources program including strategic HR goals, policies, processes, HR documents
To utilize senior level Human Resources expertise when there is a lack of a dedicated and/or experienced HR position internally

We mentor and train in-house personnel to assume more responsibility for HR functions
To reduce business risk

Compliance with BC Employment Standards and other legislation governing the workplace
Introduce best practices in HR
Manage and allocate company resources appropriately

Clearly define employment and other workplace policies
Create a workplace culture of satisfied and engaged employees

Retain your skilled people
Recruit top talent
Reward desired performance
HUMAN RESOURCES SERVICES THAT CAN BE OUTSOURCED
Organizational structure & reporting relationships

Job/Position Classifications and Pay Bands

Job Descriptions: Key Performance and Behavioural Indicators

Performance Incentives, Management & Review

Job Postings, Recruitment, Interview and Selection

Equity, Diversity, Inclusion Statements & Initiatives

Human Resources Information Systems
Employee Dispute Resolution, Terminations & Severance Packages

Canadian Labour Laws, BC Employment Standards, Best Practices in Human Resources

Strategic Planning & Facilitation

Training & Professional Development
Construction

Property Development and Management

Professional Services
Healthcare

Post Secondary Education

Recycling

Not for Profit Organization and Associations
Contact us for more information on how we can help your business!
Email us to get a free and confidential quote on Human Resources Services
judymslutsky@gmail.com
Cell Phone: